m21 just returned from a great shopping trip with a client today, where we hit a couple of local shops. since m21's recent
post
on the alarming number of vacancies on 3rd st. here in los angeles, we want to make a concerted effort to: a) buy local when possible- the internet is convenient, but nothing beats touching and seeing in person, and b) publicize the venues we frequent (even if only while window shopping)- we'd hate to see any more closings, especially stores we love (or would love to afford). for more info on shopping locally, check out
the 3/50 project
- such a great idea!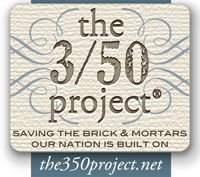 first stop was
fantasy lighting
for one of their great custom ceiling fixtures (similar to below but smaller & flush to ceiling, and with a bottom to hide the bulbs). flush ceiling fixtures in a living room are NOT our favorite thing- they seem so suburban bedroom-y, but the living room of our project is tiny, and much as we love a big overscale chandelier or lantern hanging over a coffee table, it's just not the right solution for our current needs: something modern that hugs the ceiling and is big enough to have impact and look like
something
, yet isn't flashy or showy is called for. enter a simple 2 foot linen square that only drops 8 inches from our low ceiling.
yay.
and we've ordered many, many shades from fantasy over the years, so we know the workmanship will look great. again- one of the benefits of of shopping locally, m21 knows what he's getting and isn't surprised by some cheap stuffs from china (
hate
that).
gossipy side note
- we saw nicole ritchie shopping with her decorator while @fantasy- tiny and ginormously preggers! she is so pretty in person, with hardly any make-up and the loveliest smile you've ever seen- totally outshined all the lamps! (you wouldn't get a celebrity sighting online, now would you?
next stop
empiric
on beverly for a big ol' convex mirror and some great accessories (well, not that big of a mirror- remember, room is small). m21 loves a convex mirror in a small room because the distortion tricks the eye into believing the objects reflected are a lot further away then they actually are- you know just like the warning on a side view mirror! regular mirrors make small spaces feel bigger too, of course, but sometimes if there is already a lot going in the the space, they can make a small room feel all junked up, as they perfectly reflect
every single
item, doubling the tchotchke count! since maison21 loves a tchotchke, in this case, distortion is
our friend!


empiric just expanded (yay! screw the recession!) and in their new, larger window space they had a set of their eponymous brass dining chairs- reminding maison21 of how much he loves them (lovessss). we've been fortunate to have had several sets of the originals on which the empiric chairs are based, over the years, but empiric has updated them in shiny brass or polished nickel, so they are even better then the originals! plus, we love vintage but have you ever tried to find a set of 12 chic vintage modern chairs? good luck with that, k? at empiric you can order 12 or 24 even! picture them in a chocolate brown velvet (so good with brass)- delish! plus-
bonus-bonus-bonus
- they are made right here in LA!
see shopping is fun! even in a recession! (or even by computer screen via m21)!